Send Inquiry
Hydroxypropyl Methylcellulose (HPMC)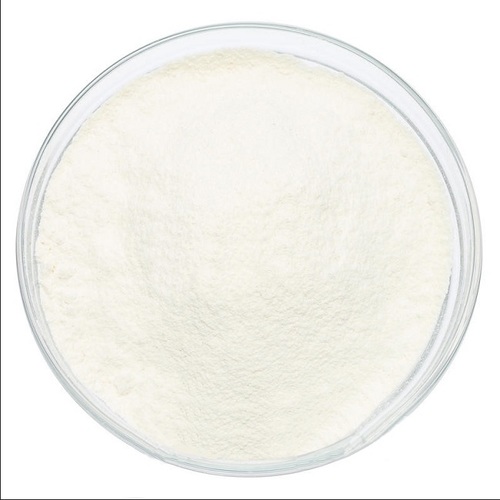 Hydroxypropyl Methylcellulose (HPMC)
Product Code : HPMC
Price And Quantity
Minimum Order Quantity
1 Ton
Price Range
1.80 - 4.50 USD ($)/Ton
Product Specifications
HS Code
39123100/39129000
Form
Powder
Other Names
Methyl hydroxypropyl cellulose
Taste
Odorless
Chemical Name
Hydroxypropyl methyl cellulose
CAS No
9004-65-3
Grade
Industrial Grade
Usage
Mix in proportion and add water.
Main Material
Dry mix mortar additive
Application
Industrial
Our organization is fully emerged in delivering of Hydroxypropyl Methylcellulose (HPMC), which is a kind of non-ionic cellulose ether. By going through number of chemical processing offered ether is prepared from a natural macromolecule material, which is cellulose. It is an odorless and non-toxic powder, which appear to be white in color. This Hydroxypropyl Methylcellulose (HPMC) can be easily dissolved in cold water which forms a transparent viscous liquid. It finds its applications in construction industry for various purposes. This industrial grade of tasteless white powder is mixed in proportion. Our clients can place their orders and avail this powder in moisture free packaging.
Properties of Hydroxypropyl Methylcellulose (HPMC):

It is known for adhesion.
This is used in film formation.
It has high water retention.
Offered HPMC is used for dispersion and emulsification.
Application of Building Materials.
1. Masonry mortar and plastering mortar
High water retention can make cement fully hydrated. The bond strength is increased obviously. At the same time, the tensile strength and shear strength can be improved appropriately. Greatly improve the construction effect and work efficiency.

2. Water-resistant putty
The main functions of cellulose ether in putty are water retention, bonding and lubrication, avoiding cracks or dedusting caused by excessive water loss, increasing the adhesion of putty, reducing the hanging phenomenon in construction, making construction more smooth and labor-saving.

3. Interfacial agents
Mainly used as thickener, it can improve the tensile strength and shear strength, improve the surface coating, enhance the adhesion and bond strength.

4. External wall insulation mortar
Cellulose ether plays an important role in bonding and increasing strength, which makes mortar easier to coat, improves work efficiency, and has anti-hanging ability. Higher water-holding capacity can prolong the working time of mortar, improve shrinkage and crack resistance, improve surface quality and improve bonding strength.

5. Tile adhesive
Higher water retention can significantly improve the bond strength without pre-soaking or wetting ceramic tiles and foundations. Slurry can be constructed in a long period, delicate, uniform, easy to construct, and has good slip resistance.

6. Joint filler
The addition of cellulose ether makes it have good edge adhesion, low shrinkage and high wear resistance. It protects the base material from mechanical damage and avoids the negative impact of water infiltration on the whole building.

7. Self-leveling materials
The stable viscosity of cellulose ether guarantees good fluidity and self-leveling ability, controls water retention rate to enable it to solidify quickly, reduces cracking and shrinkage.
etc...
Trade Information
Supply Ability
2000 Ton Per Month
Delivery Time
15 Days